Communication Essentials

– Communication Technology Domain –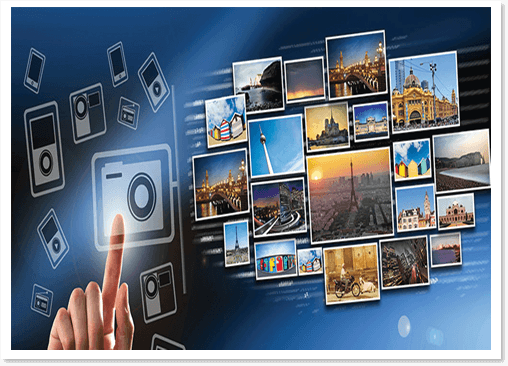 The ICT Communications Essentials course focuses on fundamentals of effective communications in a technological society. In this course, students will:
Learn about basic network functions and Internet connections
Use strategies and techniques for efficient Web searching
Explore issues related to online safety and privacy
Learn strategies for creating effective Web site content
Study the tools, practices and etiquette needed for communicating effectively with e-mail
Course Table of Contents
Lesson 1: Using the Internet and the World Wide Web
LESSON SECTIONS
What Is the Internet?
"The Cloud"
How Data Travels
Connecting to the Internet
Internet Addressing
What Is the World Wide Web?
SUGGESTED ACTIVITIES
Internet Connections Terms (Hands-On/Online)
Internet Connections – Find-the-Fib Game (Team)
TLD Matching (Online)
IP Addresses Hunt (Online)
How Browsers Work (Online)
Connecting to the Internet & Using a Browser (Online)
Domain Names Scavenger Hunt (Online)
What is Required to Connect to the Internet (Hands-On/Online)
LESSON 1 QUIZ
Lesson 2: Searching the Web
LESSON SECTIONS
Understanding Search Engines
Evaluating a Web site
Copyright and Fair Use
Citing Sources
SUGGESTED ACTIVITIES
Internet Searching Techniques (Teacher-Led)
Internet Scavenger Hunt (Hands-On)
Creating a Boolean Search (Online)
Protected by Copyright (Hands-On)
Creative Project – Copyright and Fair Use (Team)
Copyright (Online)
Favorite Sport Report (Hands-On)
Evaluating a Web site (Teacher-Led)
Evaluating a Web site – Advanced (Teacher-Led)
Citing Your Sources (Hands-On)
CASE STUDY
Web Research – The Good, The Bad, The Biased (Team)
LESSON 2 QUIZ
Lesson 3: Internet Life and Privacy
LESSON SECTIONS
Social Networking and My Privacy
What Is Cyberbullying?
Acceptable Use Policy
Virus Protection
SUGGESTED ACTIVITIES
My Digital Log (Hands-On)
Group Digital Log (Team)
Digital Footprint Map (Hands-On)
Online Digital Footprint Map (Hands-On)
My Digital Footprint (Online)
Build a Secure Online Identity (Hands-On)
Cyberbullying 10-Tip Plan (Hands-On)
Cyberbullying 10-Tip Plan – Advanced (Hands-On)
Acceptable Use Responsibilities Project (Team)
AUP, Cyberbullying, and More (Online)
Case Study – Attacked from All Sides (Team)
How Malware Works (Teacher-Led)
CASE STUDY
Attacked from All Sides (Team)
LESSON 3 QUIZ
Lesson 4: Creating Content for the Web
LESSON SECTIONS
Writing for the Web
Accessing Graphics for the Web
Creating a Basic Web Page
SUGGESTED ACTIVITIES
Writing Effective Web Content – Venn Diagram (Hands-On)
Writing Effective Web Content – HTML (Team)
Writing Effective Web Content – Online (Team)
Writing for the Web (Online)
LESSON 4 QUIZ
Lesson 5: Communicating Using E-Mail
LESSON SECTIONS
Introduction to E-Mail
Understanding E-Mail Addresses
Sending and Receiving E-Mail Messages
E-Mail Etiquette
DEMONSTRATION VIDEOS
Setting Up Gmail
How To Compose a Message
How To Attach Files
SUGGESTED ACTIVITIES
Compose an E-Mail Message (Hands-On)
Parts of an E-Mail Message (Hands-On)
E-Mail Address Book (Teacher-Led)
E-Mail Etiquette and Safety Learning Log (Hands-On)
E-Mail Etiquette and Safety Learning Log – Advanced Extension (Team)
Classroom Guide to E-Mail Etiquette and Safety (Team)
Comparing Mail (Online)
LESSON 5 QUIZ